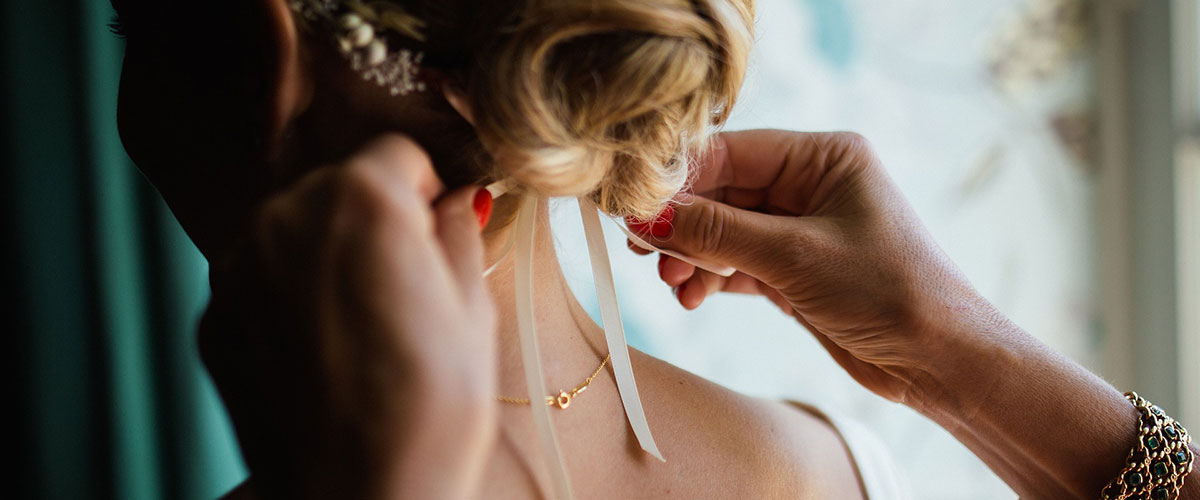 Thursday Wedding Package
A Thursday Wedding? For real? Thursday weddings have recently started to become a new trend while simultaneously saving you up to $30.00  per guest! The Gazebo ceremony is reduced to $250 (Normally $500).  Thursday gives you the opportunity to spend more time family and out of town guests. Thursday evenings are popular evenings to socialize as your guests tend to be geared up for the weekend. So why not go to a wedding on Thursday!
We will plan your celebration keeping in mind that your day is about you and ONLY you. Our entire venue is offered as the ONLY event of the day, not to be shared with any other.
Select: The Samuel ( Sit-Down Dual Entrée)  Or Grande Buffet 
    (Vegan & Vegetarian Meals Available w/ All Wedding Packages)
"Wedding 1.0" (Minimum of 75 People)
 You are now officially the ONLY wedding @ Samuel's
We No Longer Book Multiple Weddings
Cocktails & Hors D' Oeuvre Hour set-up under the West garden tent featuring our new "Fountain Bar"
Cold Months you will have your Ceremony, Cocktail Hour and Celebration all In Separate Rooms
$85.00 - $90.00
Thursday Wedding Package Includes:
Choice of 4 Hot & 5 Cold Hors D' Oeuvres w/Samuel Wedding
5 Displayed Cold Hors D' Oeuvres  w/Grande Buffet Wedding
Displayed For One Hour w/Both Weddings
4 Hour Open Premium Bar
Down-Lighting to Match Your Color Scheme
Champagne Toast Or Wine Toast
International Coffee & Herbal Tea Station
2 Platters of Assorted Pastries w/Mini Cheesecake Bites
Baked Alaska or Bananas Foster Flambé for Dessert
Set-Up & Room Rental Rate Included in $ Per Guest
Use of the Bridal Suite the Entire Day
Choice of Salad
Samuel Salad: Crisp Hearts of Romaine, Purple Cabbage , Mandarin Oranges, Croutons & Shaved Asiago with our Signature Samuel's Dressing.
Kathleen Salad: Chopped Romaine w/Cherry Tomatoes, English Cucumber, Red Onion & Garlic Croutons in a Raspberry Vinaigrette Dressing.
Josephine Salad: Crisp Romaine & Mesclun Field Greens dressed in a Concord Balsamic Grape Vinaigrette w/Red Cabbage, Craisins, & Crumbled Bleu Cheese.
Choose One Wedding:
Grande Buffet:  $85.00
4 Hour Open Premium Bar
 Hors D' oeuvres Package 1 (Displayed For One Hour)
Cheese & Fruit Display w/4 Additional Cold Selections
Buffet Line: 3 Cold Salads, 7 Hot Selections (w/Carved Roast Beef) 
Samuel Wedding (Dual Entrée):   $90.00
 4 Hour Open Premium Bar
Hors D' Oeuvre Package 2  (Displayed for One Hour)
Sit-Down Duel Entree: Filet Mignon w/Chicken Piccata or Chicken Supreme
Majestic Wedding (Dual Entrée):   $100.00 
 Hors D' Oeuvre Package 2  (4 Hot & 5 Cold Hors d' Oeuvres w/Shrimp Cocktail)
Ice Sculpture 
Sit-Down Duel Entree: Filet Mignon w/Chicken Piccata or Chicken Supreme
4 1/2 Hour Open Premium Bar
Choice of Late Night Station