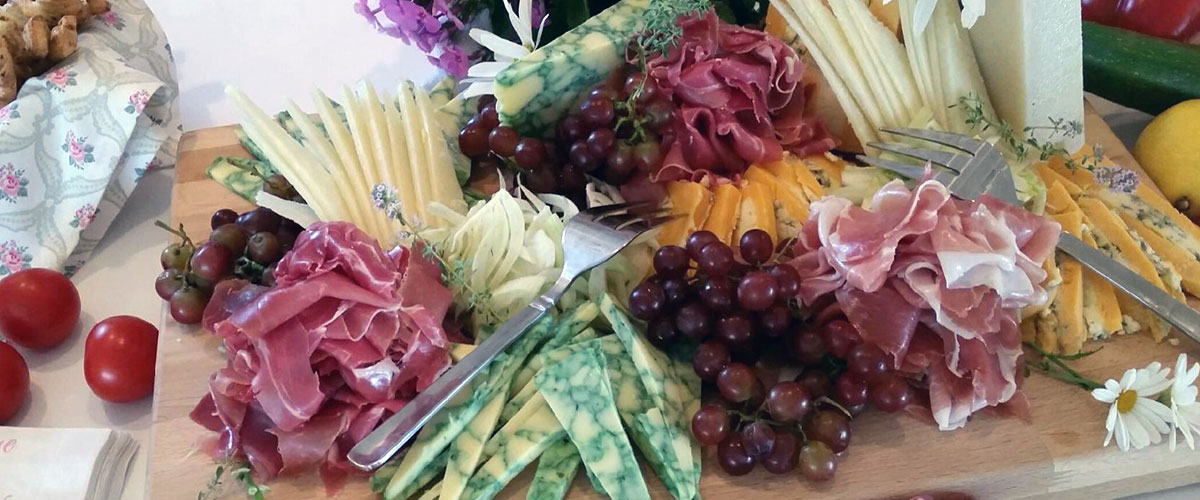 $119.00
SGM Food Stations Wedding
To maintain that atmosphere and create a smooth flow for the wedding reception ALL toasts, prayers, special dances, cake cutting & other important moments will take place after 7:45 pm.
We will plan your wedding keeping in mind that your day is about you and only you! Our entire venue is offered as the ONLY event of the day, not to be shared with any other.
"Wedding 1.0 
(Available May 1st - Nov 31st )
Starting May 1st , 2023  You are officially the ONLY wedding @ SGM.
Cocktails & Hors D' Oeuvre Hour set-up under the East garden tent  featuring our new "Fountain Bar & Fire Pits"
Celebration to follow inside the Center Ballroom
Package Includes:
5 HOUR OPEN BAR w/ All Premium Liquor Package 3
 Tray Passed Wine & Champagne For Wedding Toast
Choice of Ice Sculpture
Int'l Coffee & Herbal Tea Station Later in the Evening
2 Platters of Assorted Pastries & Mini Cheese Cake Bites

Your Wedding Cake Cut & Displayed w/Coffee Station
High Top Bistro Tables w/Cocktail Style Seating
6:00 pm - 8:00 pm
Hors D' Oeuvres Package 2:
5 Cold Hors D' Oeuvres (Displayed)
OR Charcuterie Board (Displayed)
4 Hot Hors D' Oeuvres (Displayed)
(Click the Link Above to View All Food Stations & Hors D' Oeuvres Descriptions)
6:00 pm - 8:00 pm
Choose 2 Carved Items:
Sliced Beef Tenderloin
OR Carved Prime Rib
Whole Tom Turkey
Baked Virginia Ham
Pork Loin Stuffed w/Spinach & Ricotta
6:00 pm - 8:00 pm
Choose 2 Hors D ' Oeuvres Stations:
Pasta Station:Penne w/ Red, Tortellini Alfredo, Pasta Bolognese & Mac N Cheese
Mexican Fajita Station
Stir-Fry Station
Pulled Pork - Barry's Baked Chicken - Mac N Cheese - Warm Corn Bread
Potato Station (Mixed Vegetables, Smashed & Sweet Mashed w/appropriate condiments)