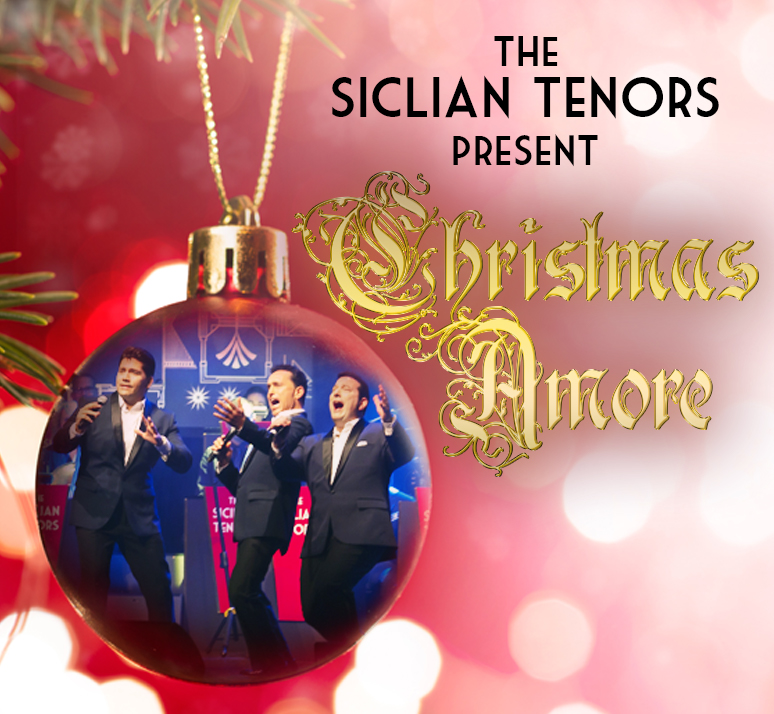 The Sicilian Tenors-Christmas Amore
It is with regrets that all our Fun Dining Nights with Live Entertainment must be postponed. The overwhelming support for these events is appreciated and we are grateful for your support. Please check back for updates and BE SAFE!
Vegetarian 40.00
Chicken Supreme 43.00
Veal Milanese 48.00
Filet Mignon 59.00
The Love Of Christmas, Italian Style!
Christmas Amore unites three marvelous tenor voices with the world's best loved music to ring in the season and put joy in your heart. Taking their audience on a romantic journey from Hollywood to Broadway to Italy using multimedia backgrounds, storytelling and song, The Sicilian Tenors provide an evening of non-stop entertainment to lift the spirits, gladden the soul, and celebrate The Christmas Miracle.
Wrapped in sparkling paper and tied with festive bows, the timeless Christmas melodies Of Adeste Fideles and O Holy Night combine with powerful Italian classics like O Sole Mio to create a truly unique Holiday event.
The Sicilian Tenors brings together three marvelous tenor voices, each singing their own interpretations of the world's best music. 
Enjoy the evening with your Friends & Family till 10:00 pm.

Take an escape from it all in a Fun, Safe environment.

Samuel's will be in full compliance with NYS requirements and NOT advertise Live Entertainment or the Names of any Bands. Please call (716) 634-8425 if you need clarification or would like further information.