Your Wedding, Reception, and Special Events Venue.
Located in the Buffalo, NY area, Samuel's Grande Manor offers refined elegance in a classically modern setting. Samuel's was founded in 1978 by the Pezzino family who are actively involved in the day-to-day operations of the venue. The owners hold each staff member to the highest standards and accountability of service and event planning. The Pezzinos have lovingly maintained and continually updated this stately venue to reflect the current styles and changing tastes of modern brides.
Allow the professionals at Samuel's Grande Manor to bring your dreams to life with unparalleled service, flawless presentation, and impeccable cuisine. You deserve only the best on your wedding day, or on your special events  occasion, and we look forward to ensuring that your every need is met.
Refined Elegance, Classically Modern.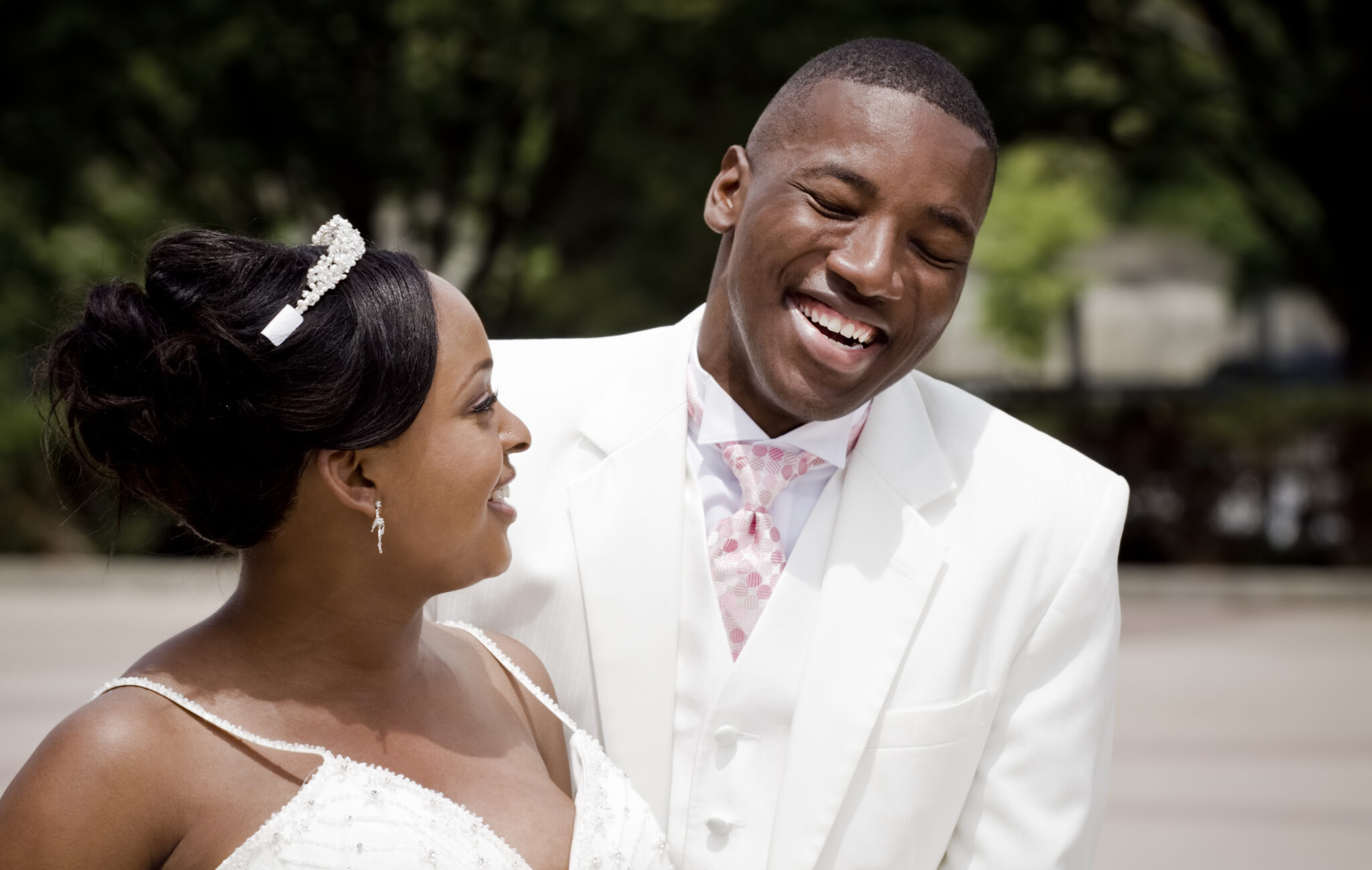 Samuel's has multiple reception packages that may be customized to suit the couple's personal preferences and tastes for virtually limitless options.
From luncheons to dinner service, drinks and hors d'oeuvres, and our special personal touches, Samuel's has a wide variety of menu options to suit any event.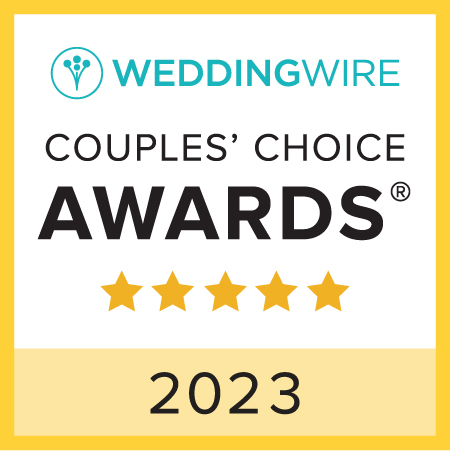 The WeddingWire Couples' Choice Awards recognize the top five percent of local wedding professionals on WeddingWire who demonstrate excellence in quality, service, responsiveness, and professionalism. Winners are determined by reviews from over a million WeddingWire newlyweds. Samuel's Grande Manor has consistently earned this award in all fourteen consecutive years since it's inception in 2009.
About Our Banquet Halls & Gardens
Accommodating as few as 30 guests for an intimate cocktail reception or as many as 1,000 for a formal, sit-down banquet, Samuel's Grande Manor features six distinct rooms, each with its own dance floor, private bar, and outdoor patio or balcony.
The tastefully elegant décor and stunning architectural details are reflected by brilliant crystal chandeliers, setting the perfect tone for your event of a lifetime. Regardless of the size of your party or the room in which your event is held, you may rest assured that you will be given the personalized attention that you deserve.
Samuel's Grande Manor provides numerous options for photo opportunities, featuring three magnificent fountains and fire bowl nestled amid the meticulously manicured grounds. Whether you host your wedding ceremony in our romantic gazebo by day or simply enjoy the breathtaking views of the illuminated formal gardens by night from the balcony or patio, you will be awed by the natural beauty and tranquility that surrounds you.
Discover Samuel's Grande Manor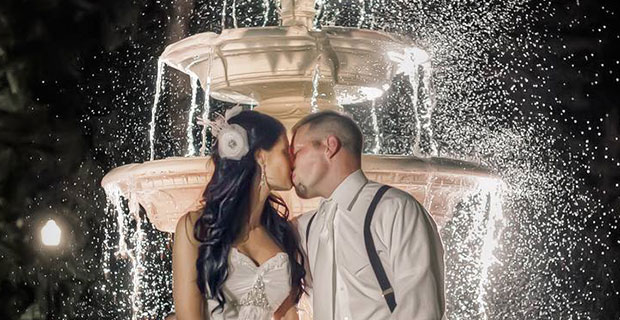 From our beautifully manicured gardens to our spacious interior rooms that feature tastefully elegant décor, Samuel's is the perfect setting for a wide range of events.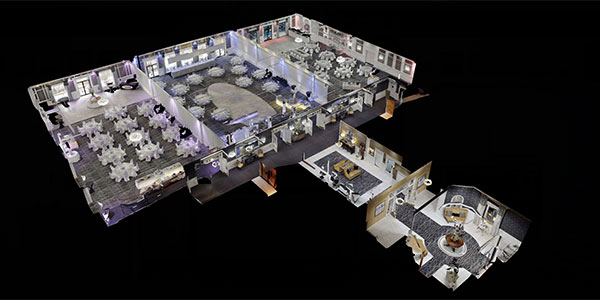 Take an interactive 3D virtual walkthrough of the newly renovated Samuel's Grande Manor - a new look for a new era of brides!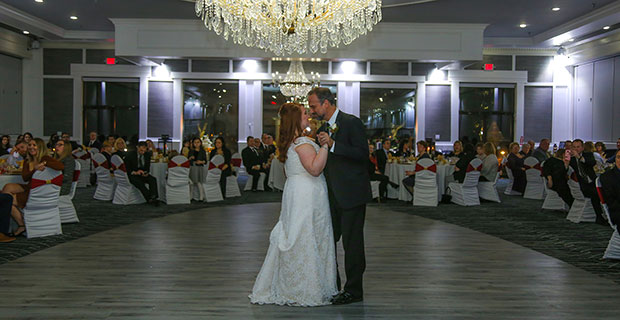 Contact Us
Ready to start planning your dream wedding or special event?
If you'd like more information or have any questions, please get in touch! Use this form to send a message and we will get back to you shortly.
If you prefer, we can also be reached by phone or by e-mail:
Our Location
Samuel's Grande Manor is conveniently located at 8750 Main St. (NY Route 5) in Williamsville, New York. We are minutes away from Exit 49 on the NY I-90 thruway, 15 minutes from the Buffalo Niagara International Airport, and just under a half hour's drive from downtown Buffalo. Our proximity to the airport means there's a variety of near by lodging options for your guests. Valet parking available, with ample parking on-site for events of any size.