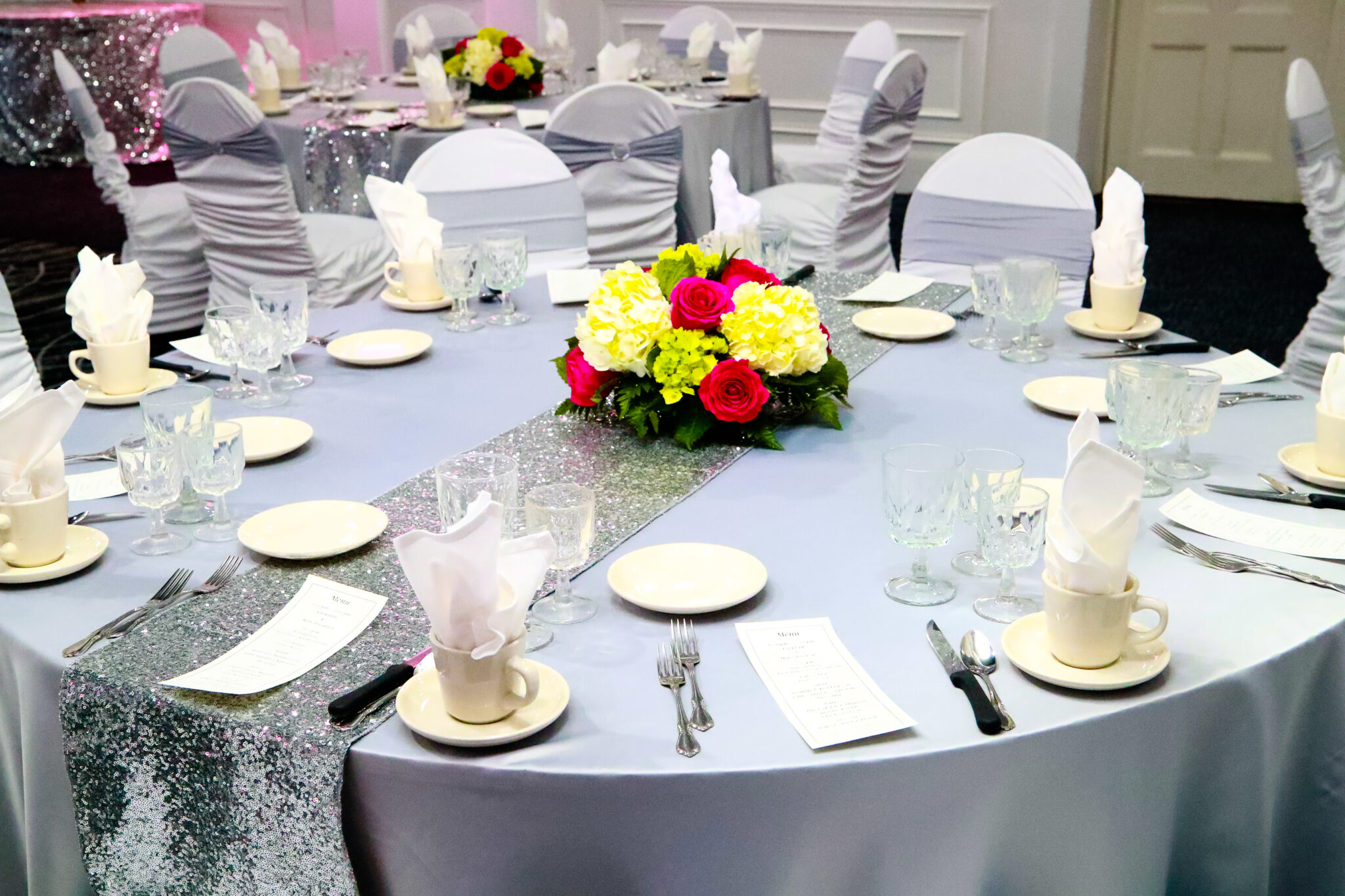 SGM Party Rental Tables and Chairs
Welcome to Samuel's Grande Manor Party Rentals near Buffalo, New York. We offer all the products you need to stage your event. From rental tables to chairs, dinnerware, silverware, glassware, linens and more, we feature everything you need to make your event a success. Contact our expert event specialists for a complimentary consultation.
We feature round, long and extra long tables that seat parties from 2-18. Feel free to mix and match as needed.
Choose from silver Chiavari chairs or maroon banquet chairs with padded backs and seats. Maroon banquet chairs come with or without covers.
If you order the chairs with covers, you may select bands, as well.
---
Round Rental Tables
Our sturdy and easy to mount Round Tables come in a variety of sizes that will seat your guests in comfort and style. Feel free to choose multiple rounds that will accomodate your entire party.
---
---
3' Round (36" round)

Seats 2-4 guests. $7.50

4' Round (48")

Seats 4-6 guests. $8.50

5' Round (60")

Seats 6-8 guests. $10.50

5.5' Round (66")

Seats 8-9 guests. $10.95

6' Round (72")

Seats 10-12 guests. $11.50
Long Rental Tables
---
We feature a variety of long rectangular table sizes
---
4' Long Table

Seats 3-4 guests. $6.95

6' Long

Seats 5-6 guests. $7.95

8' Long

Seats 7-8 guests. $8.95
Large Long Tables (Extra Long Tables)
---
We feature hard to find extra long tables
---
10' Long Table

Seats 9-10 guests. $14.90

12' Long Table

Seats11-12 guests. $15.90

14' Long Table

Seats 13-14 guests. $16.90

16' Long Table

Seats 15-18 guests. $17.90
Serpentine Rental Table
---
For display or buffet only. $10.95
---
Bistro High Top Tables
---
The price includes black covers. $9.95
---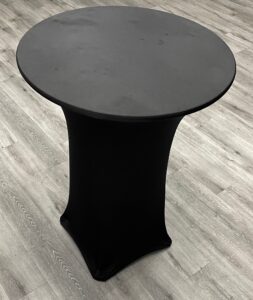 ---
Rental Chairs
---
Chair rentals come in a variety of options, so that you can customize the look of your event.
---
Silver Chiavari Chairs

Choose either a white or a black chair cushion. $7.95

Maroon Banquet Chairs

Without covers $2.95

Maroon Banquet Chairs with covers

Choose from white, black or ivory chair covers $6.95

Banquet Chairs with Covers and Bands

Bands come in silver, blue, red or pink
Additionally we offer booster seats and high chairs for the children in your party
---
---
Contact Us
---
---
Please contact us with your selection. We will be happy to fulfill your order.
---
---