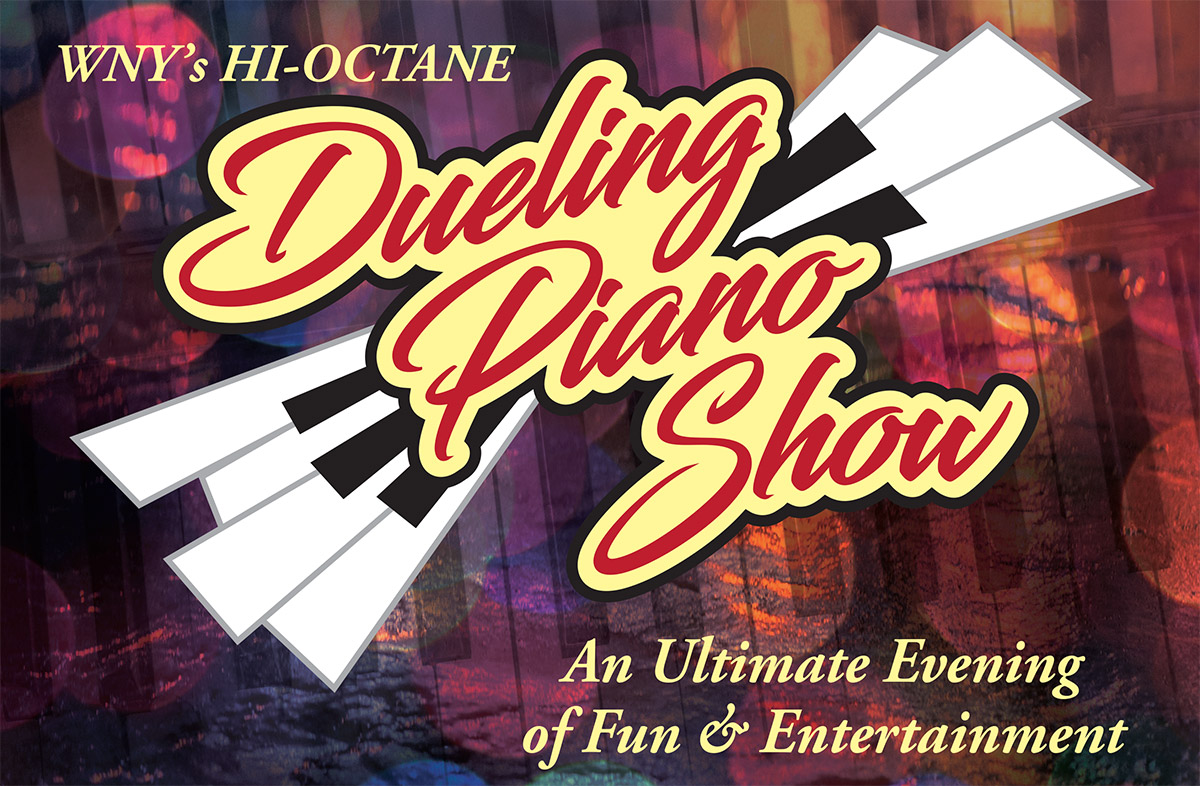 WNY Hi Octane Dueling Piano Show
Although these performers are from the Western New York area they have performed their "Hi Octane" Dueling Piano Show for over 20 years throughout the Eastern United States as well as in three different countries and for several different cruises. Their unique style incorporates the audience in a request driven high powered presentation of music, comedy and fractured songs, all designed to create an evening of sing a long, thump the tables a long, and dance a long insanity.
Tickets include Gen Admission and you can add Dinner or Snacks as well.
Cash Bar opens at 6:30 for all guests, groups that purchase tickets together seated together!