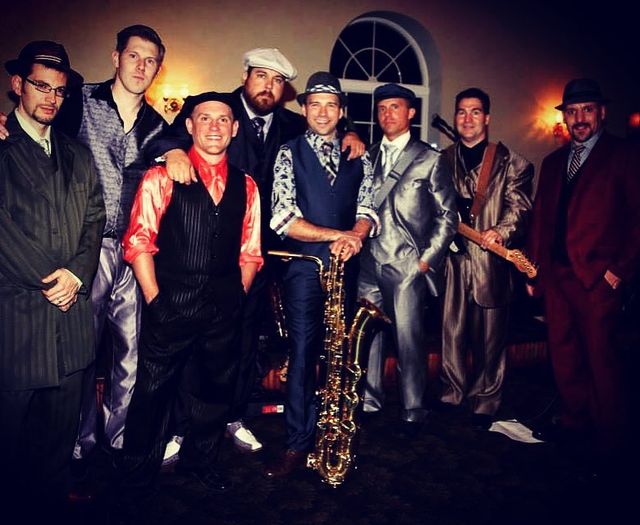 Nickel City Pimp Choir
Arrivals at 6PM, 6:15PM, 6:30PM-Dinners served at 7:30PM.
Straight out of Buffalo NY, the Nickel City Pimp Choir is a group of mack daddies taking it to the max by paying homage to the R&B legends of the 60's and 70's. Survivin' the mean streets of B-Lo has taught these fellas how to keep it real and get people moving. These funkmasters bring the beat of R&B and soul classics from the likes of Al Green, James Brown, Otis Redding, Wilson Pickett and the Blues Brothers. So if you're hip to the street jive, come boogie down.
This unrivaled 8-piece band brings down the house with a rockin' rhythm section, vivacious vocals and happenin' horns. The Pimps put on an incredible show full of high-energy dancing, antics and even a few soulful impressions.